How to Get to Mykonos (Best ways to travel to Mykonos)
You may step foot on the Island of the Winds either by plane or ferry. Here are the details you need to know: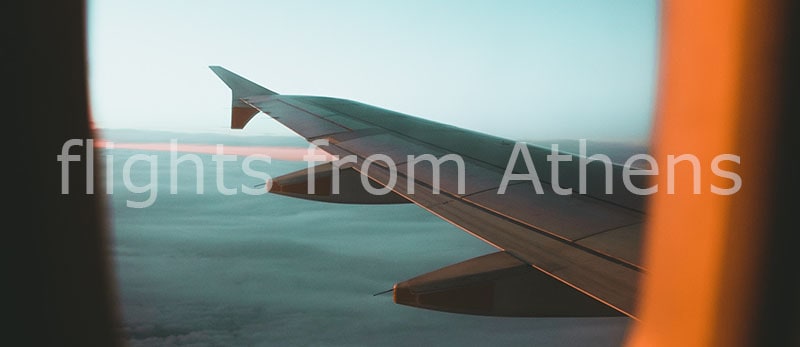 Flights from Athens
Every major airport has direct flights to Athens. Then, there are around 18 flights from the Greek capital to Mykonos on a daily basis in the summertime. It won't take more than 35 minutes to get there, and the airfare usually ranges between 25 euros and 140 euros, depending on which airline you fly with and what seat.
Both Olympic Air and Aegean Airlines, which, by the way, are the same airline, have around 7 flights from Athens to Mykonos every day during high season. If you choose Olympic Air, expect to fly with a Dash 8 prop plane of no more than 70 passengers while Aegean Air provides bigger planes (Airbus 320) for nearly 170 passengers. Other air carriers with direct flights to Mykonos are Volotea, EasyJet, and Ryanair.
Flights usually depart every 3 hours with the first one being at 5:35am and the last flying to Mykonos Airport at 22:00. As for the return flights from Mykonos to Athens, the first one takes off at 6:40am and the last one at 23:10.
Finally, you will also find direct flights from large European capitals, such as Rome, Paris, Dublin, London, and Amsterdam to Mykonos. To see available flights, you can visit Kayak.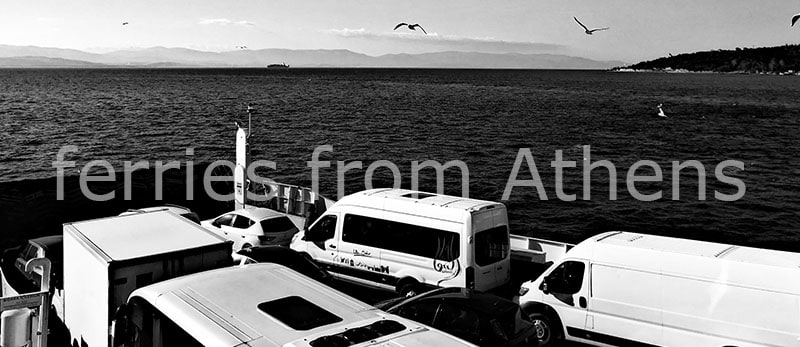 Ferry Schedules from Athens to Mykonos
In the summer months, Mykonos is served by four ferries daily that depart from Piraeus port or Rafina port, and fares cost from 20 to 40 euros (Blue Star ferry is the cheapest). It is a journey that can take between 2 and 5 hours, depending on which passenger/car ferry line you choose (SeaJets is the fastest ferry).
Blue Star Ferry

– It leaves Athens at 7:30am year round and reaches Mykonos some 5 hours later (at around 12:45pm) after it stops in Syros and Tinos islands. There are also ferries that depart from Rafina port (closer to the Athens Airport than Piraeus port) at 7:40am and arrive at Mykonos within 3 hours. This applies to the summertime only, though. If you miss the morning ferries, there is an evening ferry that departs from Rafina port at 5:30pm (with

FastFerries

) and will get you there by 10:10pm. As for the return trip to Athens, a ferry departs at 3:30pm and arrives in the Greek capital 3 hours later.

Hellenic Seaways

– The shipping company has a Highspeed car ferry that departs Piraeus port at 7:35am from late March to early September (always according to 2018 schedules). There is also a Highspeed passenger ferry that leaves Rafina port at around the same time and arrives in Mykonos slightly over 2 hours later at 9:25am.

SeaJets

– From late March to late October, a catamaran will take you to Mykonos in 2½ hours with stops in the islands of Naxos and Santorini – it departs at 7:00 or 7:30 in the morning and arrives at 9:30am. Their fastest ferry is the SeaJet2; however, it is also the smallest of the line and could give you a bumpy journey if the sea is rough. Nevertheless, the ferry line sends its larger ships to take passengers from Athens to Mykonos during July and August.
Notes:
Ferry schedules may change with little notice so make sure you double check the sailing times before you travel.

GTP

is a great platform to search for ferry routes.
Always buy your ferry tickets in advance either via the ferry lines directly or the

FerryHopper

platform.
Enjoy your Mykonos experience!